I often find myself – typically after Netflix asks me if I'm still watching reruns of Friends and the remote is out of reach – staring up at the empty wall above my couch.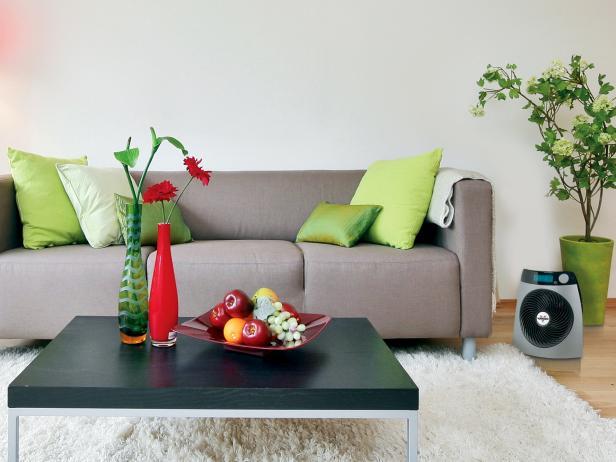 I had been holding off on filling that space until I picked out a side table and a lamp. Now that the living room is complete, I'm ready for wall decor. Here are a handful of my favorite ideas: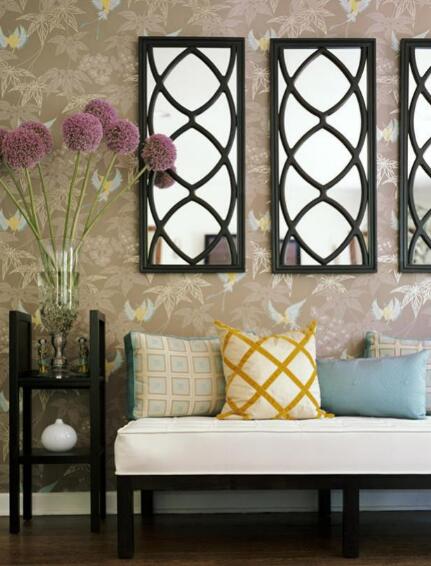 I've been on the hunt for a set of lattice-framed mirrors ever since I laid my eyes on this entryway. And since mirrors bounce light around a room, they're great for brightening and opening up tight spaces like mine.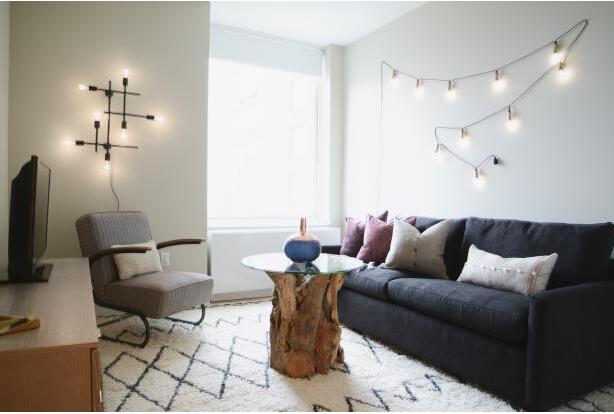 Is there anything string lights can't do? If you really want to make a statement, build this dreamy constellation wall art.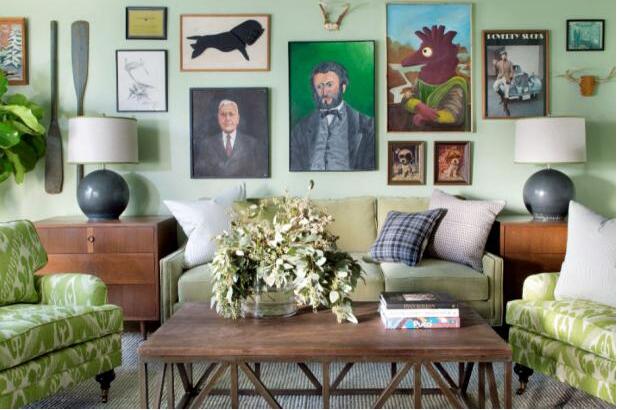 Photos, paintings, maps – put it in a frame and you've got art. And you don't have to spend hundreds of dollars on custom framing, either. Try searching thrift stores for frames, then give them a quick coat of spray paint in any color you like. Don't worry if the glass front is missing – you can pick up a new sheet of glass at your local hardware store, and many will even cut it to size for you.
Keep your next great read nearby. Designer Brian Patrick Flynn installed recessed shelves for this book-lover, but if you're not up for a big project, a few sets of floating shelves will do the trick.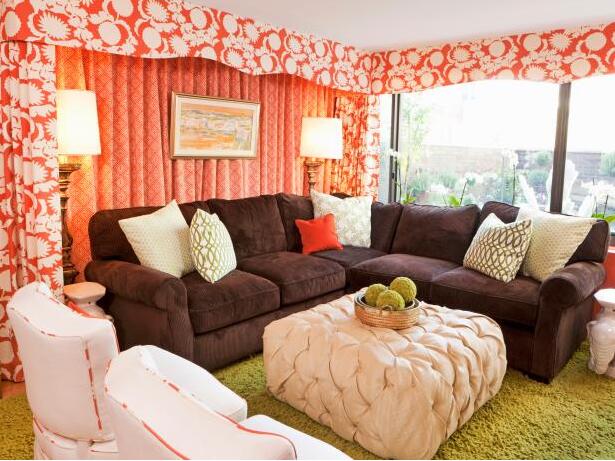 Drapes aren't just for windows. Hang them floor-to-ceiling for a dramatic look that you can swap out as your style changes.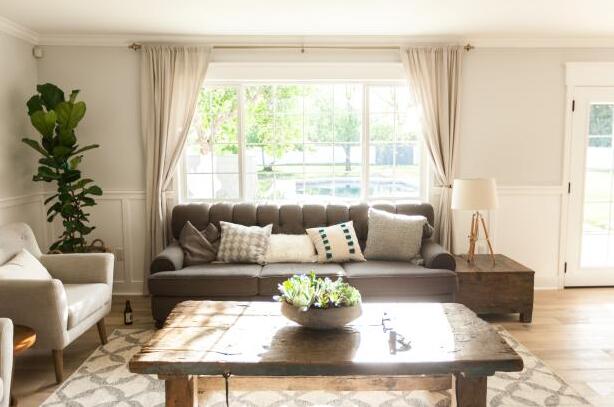 Ok, this is kind of cheating. But don't be afraid to use the gorgeous view outside your window to your advantage. A little rearranging can make a huge difference.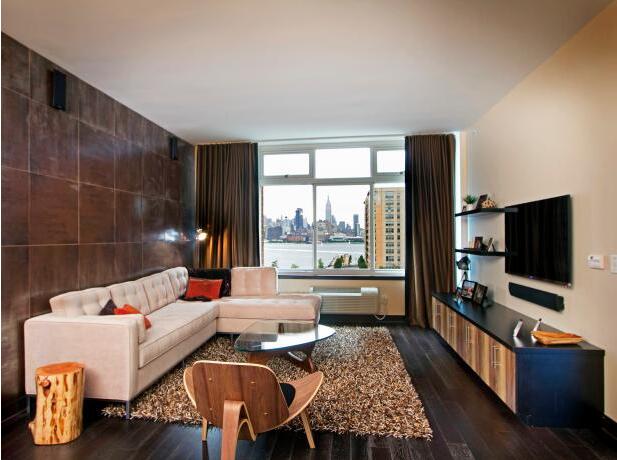 The space behind the couch makes a great candidate for an accent wall. From a simple coat of paint to these sleek tiles, the design options are seemingly endless and there's a look to fit every style and budget.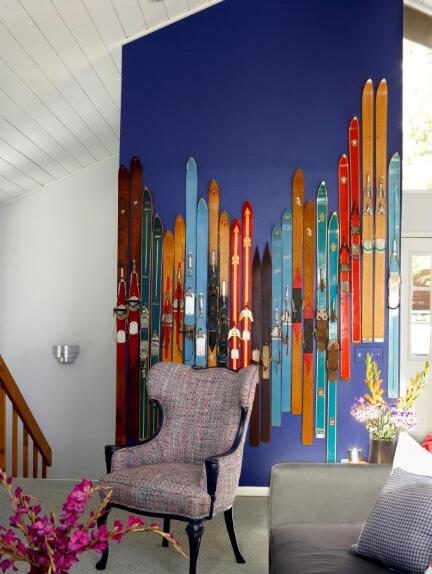 Take your collection out of those dusty boxes and and put it directly on the wall. For smaller items, it's floating shelves to the rescue once again.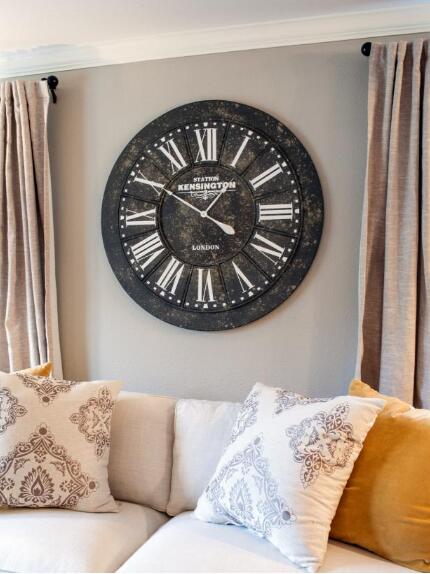 Beauty and function combine to create one stunning focal point.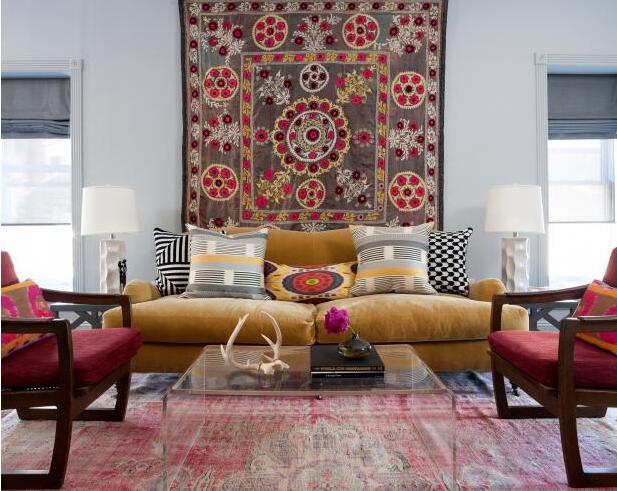 Floors shouldn't have all the fun. Click here to learn how to turn any rug into a permanent piece of art.