Anytime of year is the perfect time to rethink your window dressing. Whether you prefer simple treatments that won't stop the eye or draperies that demand attention, there's a trend this season to suit your style. Check out these seven ideas for inspiration.
Repurpose Sheets and Tablecloths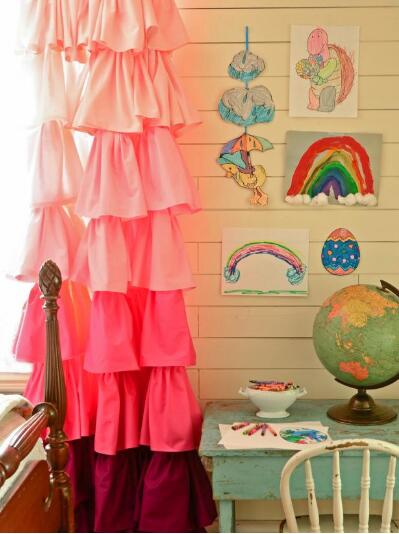 Savvy stylemakers have been in on this trick for years: using flat sheets and large tablecloths to stand in for traditional curtains. Simply hang them from rods with ring clips, or if you're ambitious, stitch on fabric or ribbon ties. You could even use a colorful fabric shower curtain. Not only is this approach to window dressing ultra-affordable, but it also opens up a whole new universe of color and pattern options.
Budget: Thrifty. If you don't have curtain-ready linens lurking in your closet, you can find them at home retailers, thrift stores or even flea markets for minimal cost. Even designer sheets are less expensive than most drapery panels.
DIY: Definitely. It doesn't get much easier than this.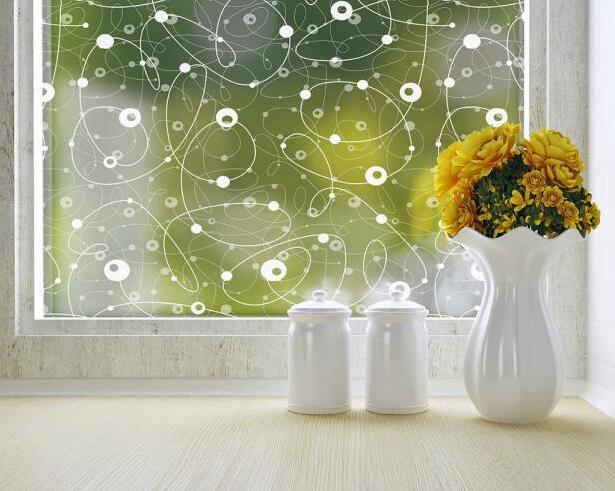 Decorative window films, which are usually made of a clingy, flexible substance such as vinyl, are hot, and they're a great middle ground between maintaining privacy and letting in natural light. You can buy them in clear or colored versions, and the range of patterns on the market — from delicate florals to mod geometrics — is too diverse to catalogue. Most are sold in rolls or sheets that you can cut to fit individual window or door panes.
Budget: Varies, but most films are relatively inexpensive.
DIY: Yes, with a steady hand. It takes care and precision to trim films to size.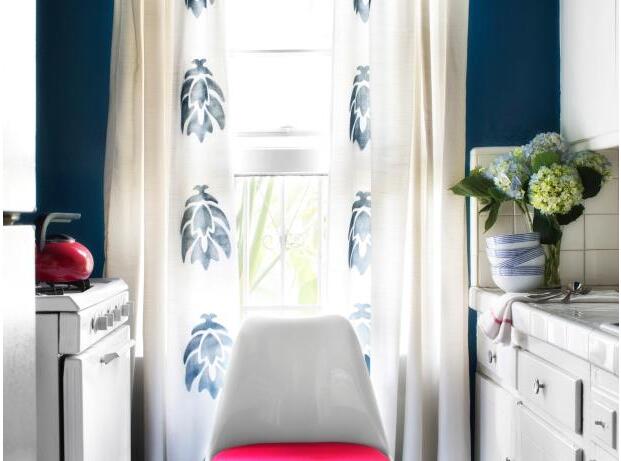 Although it's hard to go wrong with simple, solid sheers or panels, why not take them a step further? Give them a custom look by painting on a pattern or stencil, try glueing on embellishments such as silk flowers, beads or pom-poms. Or add bands of contrasting fabric to the bottoms of curtains that need a little boost.
Budget: Modest. Pretty trims can be had for a few dollars, and unadorned curtain panels for not much more. You also can go heavy on humble fabrics and light on expensive ones to get a more upscale look for less cash.
DIY: Absolutely, whether you're working the sewing machine or wielding a glue gun.
Go Green With Honeycomb Blinds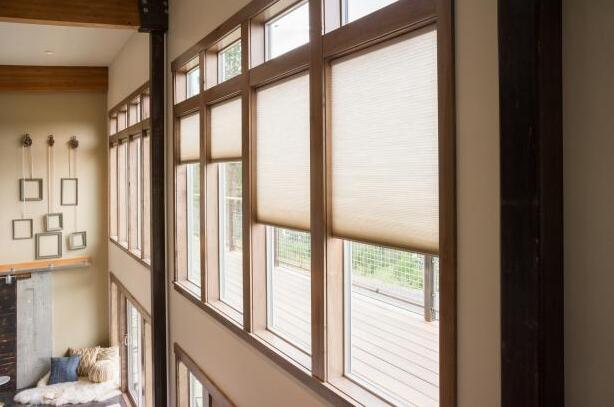 These simple beauties, also called cellular blinds, have been around for several decades but have recently become design darlings. Not only are they streamlined and stylish, but they're also eco-friendly: Their structure, full of pockets that trap air, helps to provide another layer of insulation at the windows.
Budget: Affordable. You can buy high-end styles, of course, but standard versions hold their own aesthetically and are easy on the wallet.
DIY: Yes. Honeycomb blinds aren't complicated to install.
Choose Organic, Textural Shades and Blinds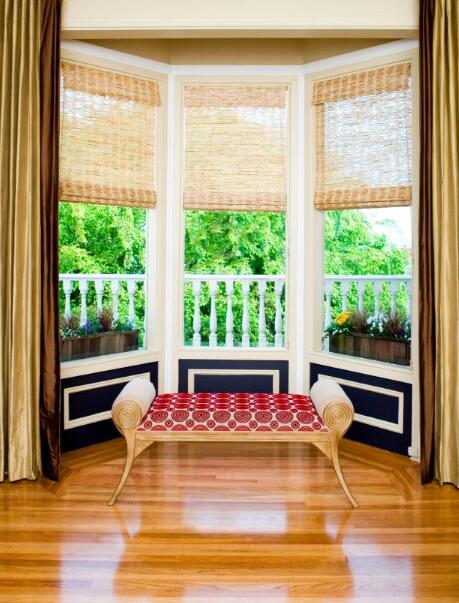 Natural materials such as rattan and bamboo are on trend in a big way. Use them as-is for a clean, cozy look, or layer them under curtain panels for pleasing depth and contrast.
Budget: Moderate. If you have standard-size windows, you can find reasonably priced blinds and shades at big-box retailers. If you don't, you may need to have them cut to size, and that can add up.
DIY: Mounting these types of treatments is within the reach of most homeowners — although it helps to have an extra pair of hands and an extra dose of patience.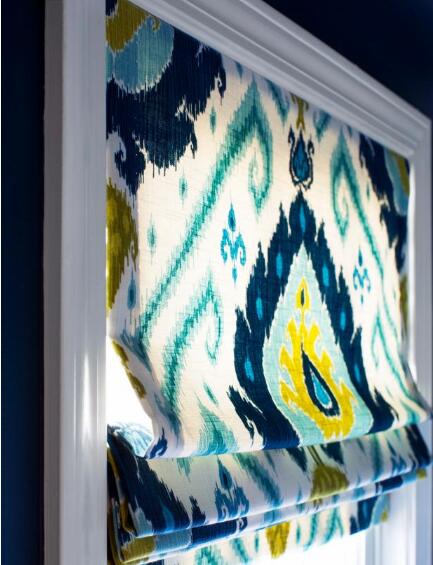 If there's one go-to window treatment that can work in just about any setting, it's this. Crisp, classic Roman shades have never really gone out of style, but they've enjoyed a recent resurgence because of their simple lines, which work well for the relaxed, comfortable way that most of us approach decorating these days. They add just enough softness to a space without being fussy.
Budget: Low to high. The cost varies widely, depending on whether you sew Roman shades on your own, have them crafted by a pro or buy ready-made versions.
DIY: As with other blinds and shades, Roman shades can be installed with minimal hassle. Experienced sewers can easily make them, but novices might have a tougher time.
Indulge in a Luxurious Fabric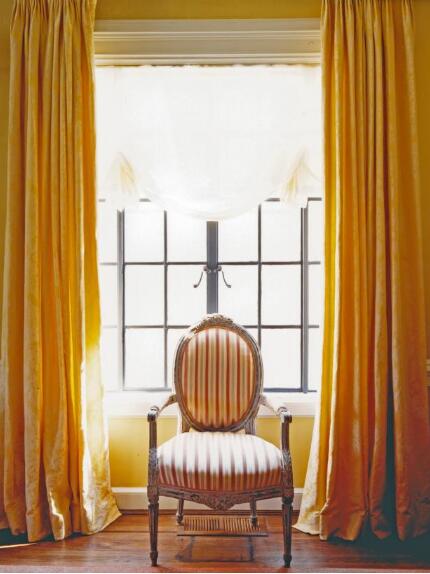 Silks, velvets, suede and more are fashionable for their tactile appeal. Window treatments are a great way to bring these fabrics into a space — not only do they drape beautifully, but they also add glamour to a room without overwhelming it. And because they're so lush on their own, they don't need much embellishment.
Budget: High. Don't skimp here — if you cut corners in quality, it will show.
DIY: If you're comfortable enough with your sewing ability to take a pair of scissors to a bolt of expensive fabric, go for it. Otherwise, it might be prudent to hire outside help, which means labor costs will add to your total.