From enhancing your entryway to accessorizing with bright, bold prints, you can create a laundry room where you'll want to spend time. Follow these designers' leads and you'll soon have a work space so pretty you will be happy to spend time there.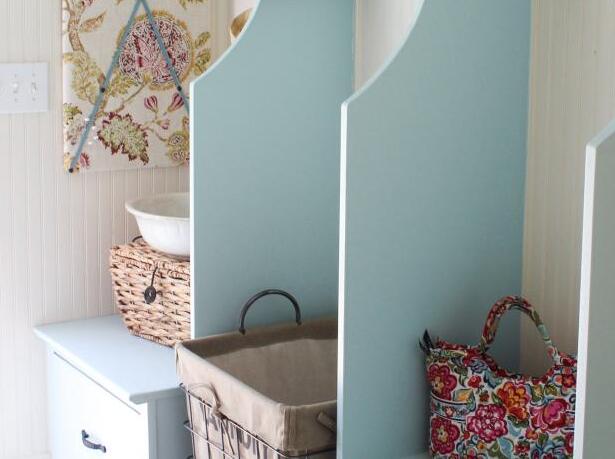 "A laundry room needs to be functional, but I also think you can make it bright and pretty, so it's not such a dreary place to be," she says.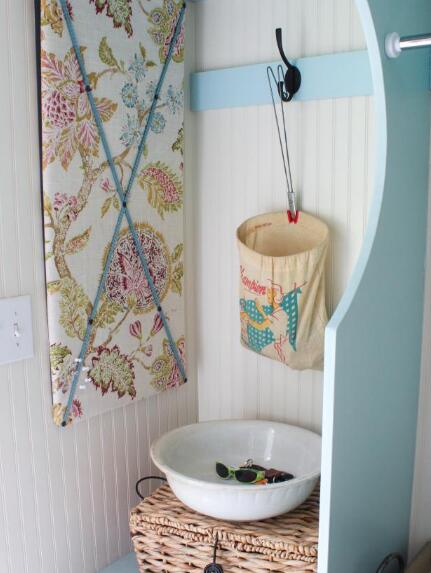 To hide unsightly items like an electrical panel, she covered a cork panel with a remnant of floral fabric for a bulletin board that can hold reminders, photos and more. She used spray adhesive to affix the fabric to the board and finished it in trim that matches the blue built-ins.
If you are DIYing your laundry room, Buchanan suggests thinking of ways you can add brightness and light. For example, you can add a window, change out light fixtures and paint the walls a bright color.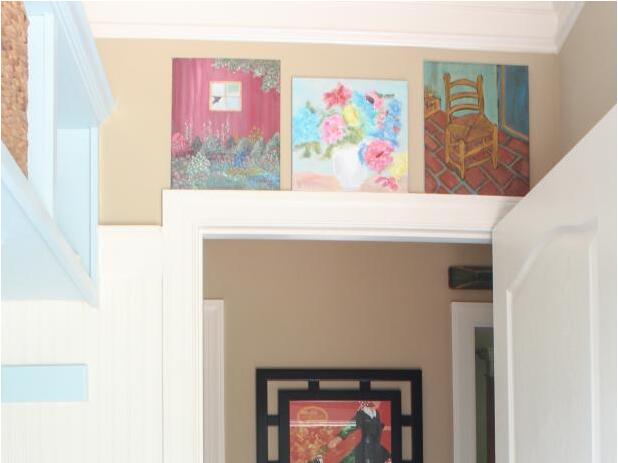 Art is another option. She took three paintings that she and her grandmother painted and simply hung them above the molding for an instant mini-gallery wall. For vintage accessories, she used an ironstone bowl from her mom to hold sunglasses and other items.
Her washer and dryer also sit on a DIY storage pedestal that holds three laundry baskets for clean clothes. When she's doing laundry, she folds while standing at the dryer and drops the clothes into the respective baskets. It's easy and efficient, just like doing laundry should be.
Sometimes there's a better way to hide your appliances. Atlanta designer Michele B. Gratch used pretty paisley cafe curtains to cover a washer and dryer.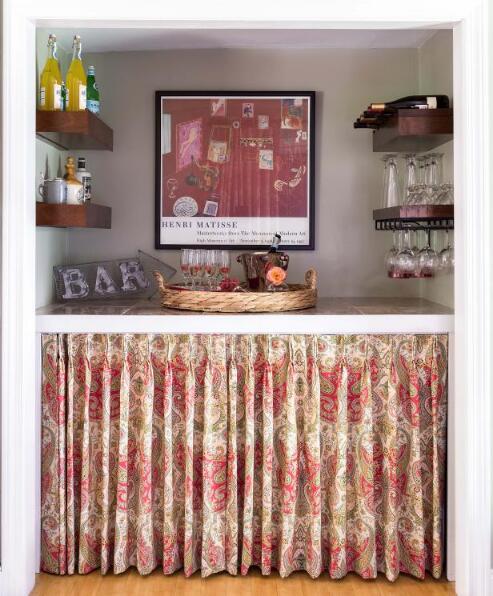 Before that, a pair of ill-fitted louvered doors disguised the washer and dryer, which are in the home's kitchen and eating area. The doors not only looked terrible, but they weren't functional, and it was hard to open and close the front-loading appliances, Gratch says. Putting the cafe curtains on a track provided easier access.

Shelves and a wine rack also created a bar area above the laundry space, making doing laundry a bit more merry.

When a laundry room door opens inward, a tiny space feels even smaller. That's why a sliding door may be a smart solution, and it's cute, too.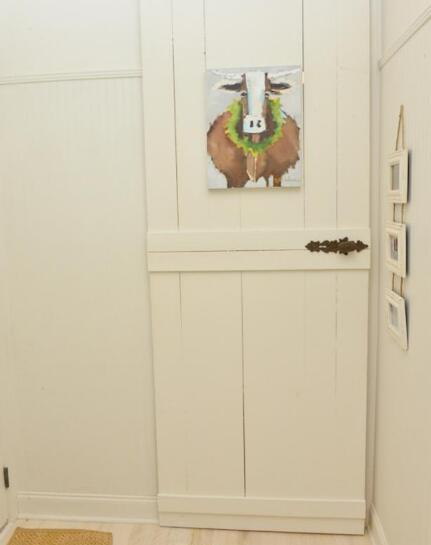 DIY blogger Wendy Durnwald's laundry room keeps the farmhouse feel fresh, with a barn door and an original cow painting by Alabama artist Ruthie Carlson. Durnwald, who lives in metro Atlanta, found Carlson's work on Instagram.

This door was already red when Carlton Walker's neighbor in Atlanta gave it to him after replacing it with another door. He bought a $75 track to install it right outside his laundry room.