Curtain hardware comes in a variety of types: holdbacks, tiebacks and knobs.
Curtain holdbacks evolved alongside curtains as a way to keep the curtain clear of a bed, room division or window. Tiebacks are made of fabric, rope or other soft material, which loop around the curtain. Knobs, like vintage crystal doorknobs, are used like holdbacks.
Traditional holdbacks are U-shaped metal or wood fixtures, which you tuck the curtain into, creating a simple, clean look. They come in a variety of shapes, colors and sizes, from elegant to whimsical. Here are some of our favorites:
· Rubbed bronze holdbacks with button-shaped metal caps, for a simple, modern or masculine look
· Matte nickel holdbacks with decorative colored glass balls, which work in a range of decors
· Carved wooden holdbacks that resemble a stick barrette, with a beautifully shaped stopper and simple wooden stick to anchor the curtains (these hang in the middle of the window, instead of looping back to the sides)
· Wrought iron holdbacks shaped like leaves, which resemble a garland and are very pretty in traditional spaces
Wooden holdbacks come in a variety of shapes and resembled doorknobs for cabinets. You can find brightly painted animals (cute in a kids' bathroom), hand-carved knots, Early American discs or ones carved to resemble doorknobs.
Fabric and Tassel Tiebacks
Fabric and tassel tiebacks are soft goods, as opposed to hardware like holdbacks. In formal rooms, the tiebacks are often self-fabric, made to match and blend into the curtains. Traditional spaces, in addition, often use metallic braid, silk cord or tassel tiebacks, which are tassels on the end of cords or braids.
This type of tieback is a long strip of fabric or cord, with eyes on the end, which loop over a hook or nail on the wall.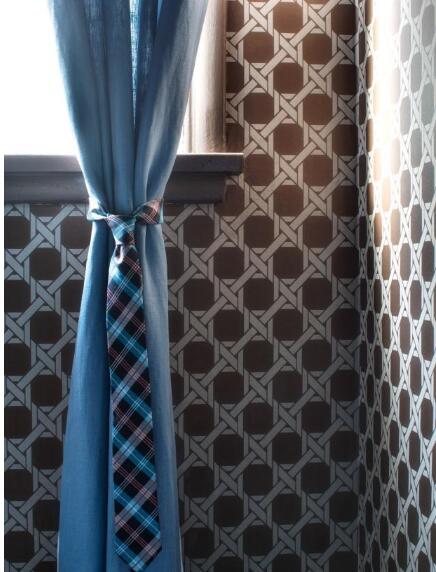 Curtain knobs resemble doorknobs, with a knob on a stick, which anchors directly into the wall. They have a timeless quality to them, which makes them work in any style room.

Knobs can be real doorknobs (check Etsy and eBay for affordable, pre-assembled knobs), decorative knobs in a multitude of shapes, or flat discs. These are typically made of metal and wood, though many of the vintage doorknobs also come in glass.

In addition to decorative holdbacks, curtain hardware includes hooks and rings, from which the curtains are suspended. These also come in a variety of colors, shapes and sizes.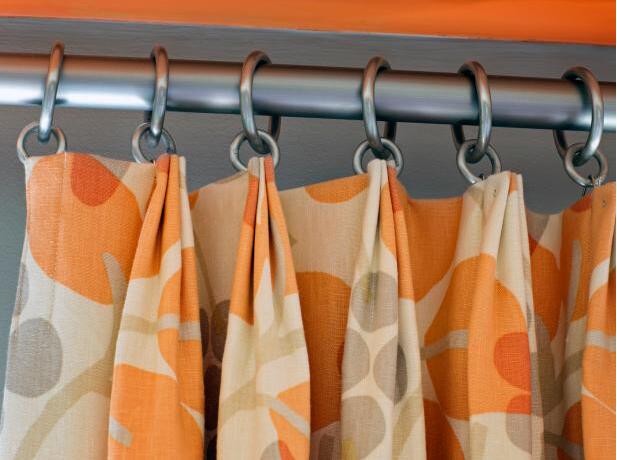 Typically, hooks are used in installations where you don't want the hardware to show, such as formal installations with pinch-pleat curtains. Curtain rings often become part of the window treatment's style.
Rings now come with clips on the end, which takes the drudgery out of hanging curtains. Simply slide the rings over the curtain rod and clip the curtains to them.