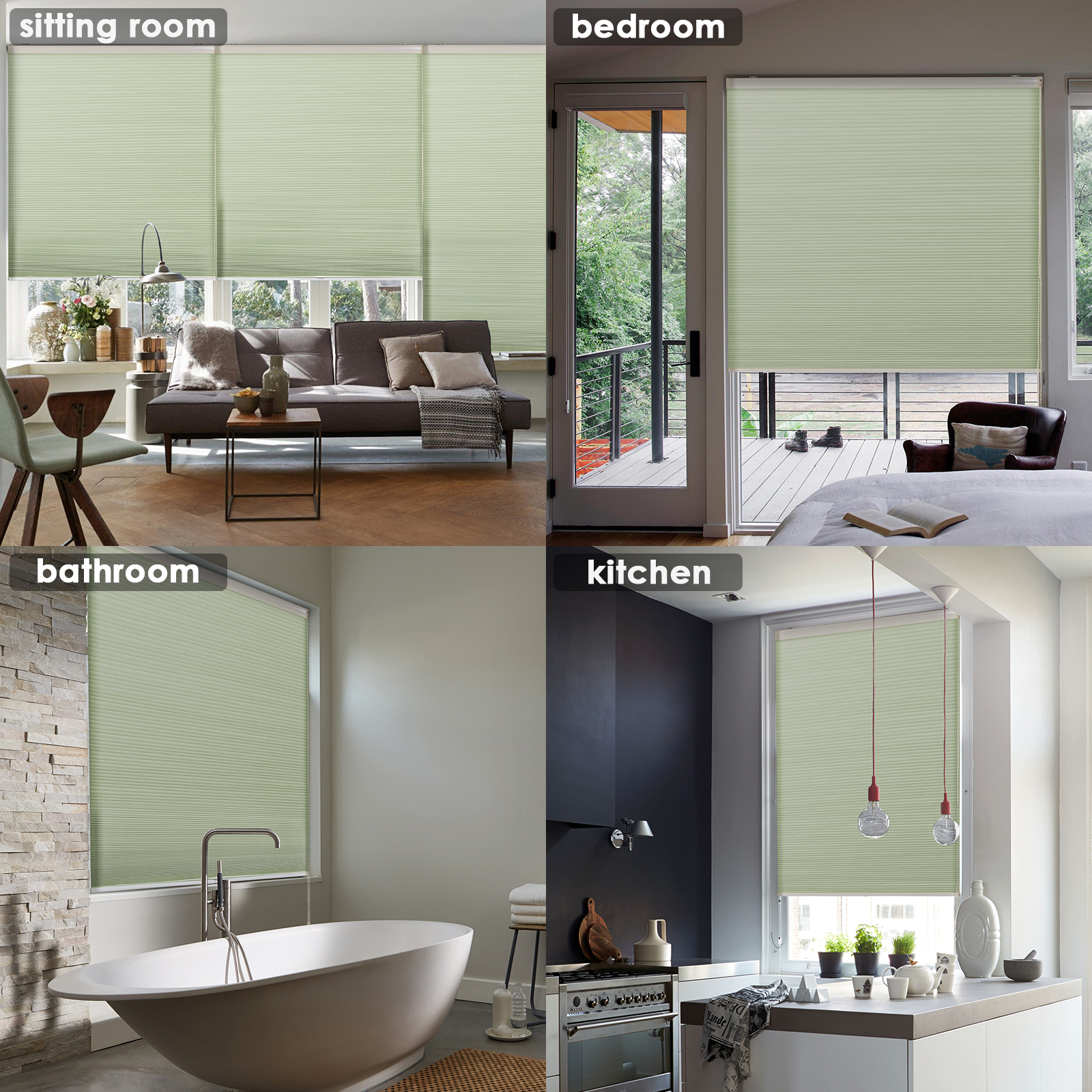 Description
Hang them anywhere you need to catch a little shut-eye or eliminate unwanted light and glare. The energy-efficient 1 inch single-cell pleats with aluminum film coated inside also help you save on heating and cooling costs and even act as a buffer to outside noise, so you can really get some peace and quiet! Whether you're a night owl, early bird, world-champion napper or your run-of-the-mill movie-lover, we has you covered.

Cellular window shades are a modern window treatment solution constructed of multiple, small honeycomb cells within the shades. Cellular shades offer excellent insulation and improve a room's energy efficiency, but also offer a wide array of customizable options. Cellular shades get their name and insulating power from their honeycomb shape that traps air between the window and the room, buffering against heat loss in winter and heat gain in summer. The reinforced metal headrail covers the working mechanisms of these blackout products and is color-coordinated to match the fabric and metal bottom rail. White backing for a flattering street view.

Classic Cordless Blackouts honeycomb shade are perfectly suited for bedrooms, kitchen, dining room, bath room, livingroom, home theaters, home offices, even nurseries.

Cellular shades are easy to clean window treatments that have anti-static and dust repellent properties. Clean them by vacuuming dust off with the brush extension on your vacuum cleaner.

The special honeycomb cells have major benefits like added insulation, light filtration, room darkening options, and stack in a neat, accordion-like style that won

'

t block your view when raised.
Easy installation. Tight fitting in window. Set hardware include 1 wall cord handle

,

2 brackets, 4 screws, 4 nails and 1 shade. Prepare tools these tools drill, drill bit, awl, ruler, pencil, and screwdriver before install.
Specifications and Installation
Fit width space: From 20 inches to 98 inches

Fit max length: 118 inches

Fit max square meter space: 5 sqm

Min Inside-Mount Depth

: 2

"

Min Flush Inside-Mount Depth

: 2

"




Headrail Dimensions: 1 5/8" D x 1 1/2" H

Headrail Material and Color

:

Metal ( in white)
Product Features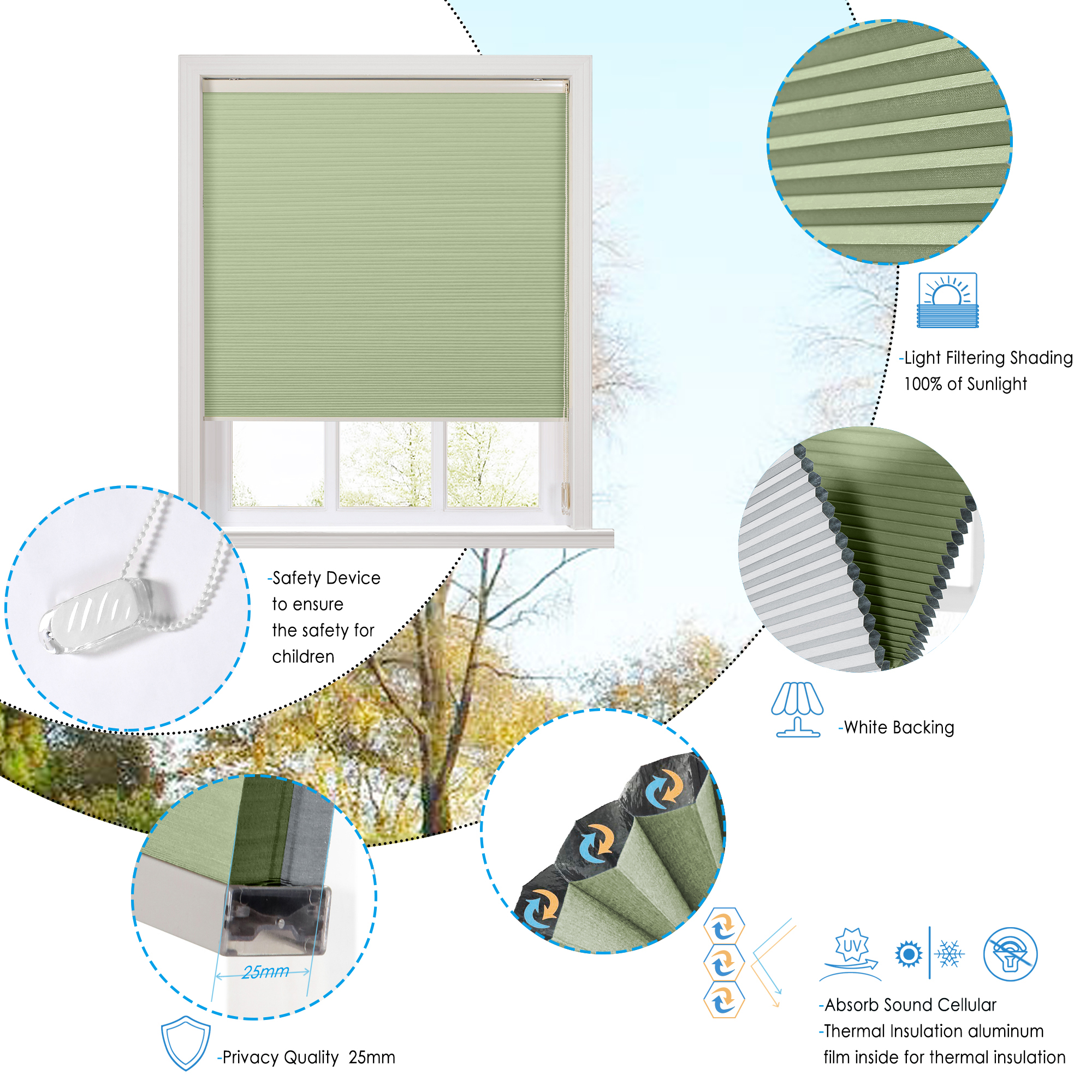 Measure to order correct blinds width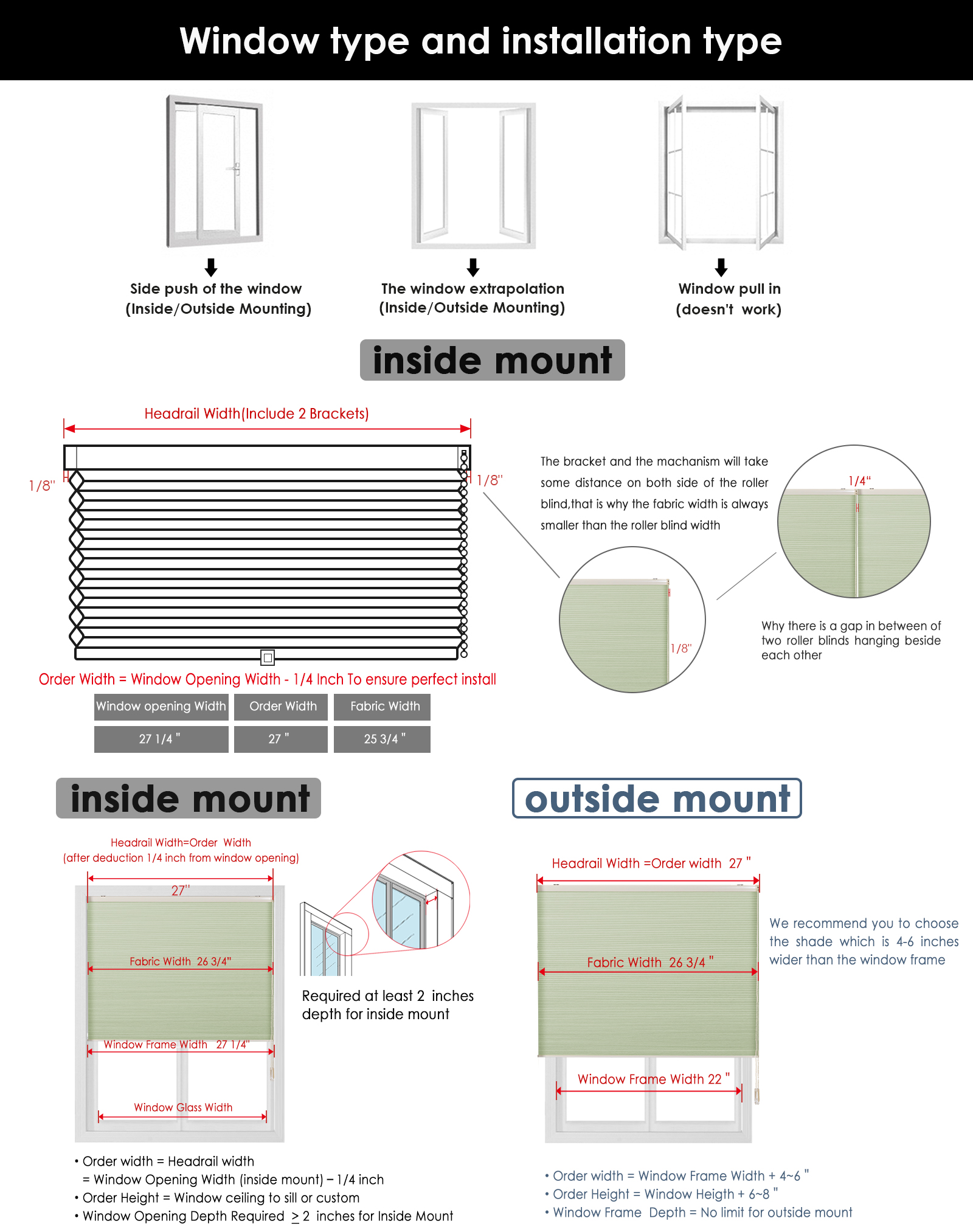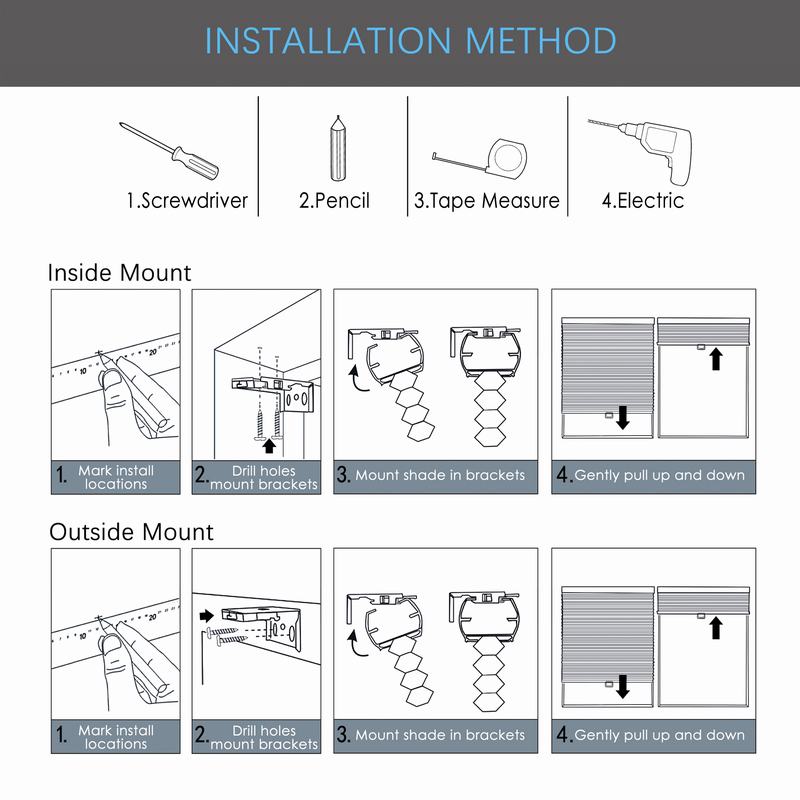 Tools prepared for installation