Are you looking to showcase your interior designer skills? Do you want to be appreciated for your skills, art, and understanding of beautiful curtain designs? If you think of yourself as an excellent inner design master, the ChadMade-cup video talent event is the right place for you. Showcase your talents, win an award, and go on to become a known name in the field. If that's not enough, the simplicity of the entire process will further encourage you to participate in this event with zest, passion, and all things relevant to curtains and drapes.
You will feel like a champion once you are done. This award will also help your company in front of the audience, and you can bring home more traffic with highly-regarded awards.
If you have the right passion and love for curtains and interior designs, the ChadMade video talent event is the best place for you. The steps for participation are as simple as 1,2,3. You only need to make a small video of one or two minutes and show your passion for curtain and drapes designs and submit it. The video should include the progress on custom drapes of windows. Share the video on Facebook, Pinterest or Instagram, send us the link, and you are good to go. Let's dive into the details now.
What Has Happened So Far?
ChadMade-Cup video talent Event 2021 for Interior Decorators
From July to August, it seemed like the world had forgotten about COVID-19 as everyone cheered their favorite athletes and professionals as they participated in track events, swimming, and more. The energy that filled the stadiums and our homes were nothing short of a miracle, and if you want to experience that again, ChadMade-Cup video talent Event 2021 is here for you. However, instead of sports athletes, the event will be livened up by professional and amateur interior decorators.
From DIY curtains awards to champions of drapes and designs, this event promises everything. It promises to offer an exhilarating feeling, just like the Olympic games. Maybe not that much, but it will still be a close one. When you love something, like curtains, drapes, and interior designs, you need a reliable platform to showcase your talents, find like-minded people, and explore the world of designs. This event is a hub of such options and opportunities, and the sky is the limit.
If you think of yourself as an inner design master, this event is the right place for you. If you want to meet someone who is an inner design master, this event is the right place for you. Whatever you want relevant to interior designs, curtains, and more, this event is it. Moreover, you can enjoy the following perks at the event:
Get an honor for your interior designing abilities;

Get a certificate mentioning your outstanding interior design abilities;

Win 10-point rewards for your orders with the company for a lifetime;

Become an exclusive VIP member;

Win a gift card valued at $1000;

More discounts and coupons.
Are you not entertained? Well, if you still want more, rest assured you will get everything in this event. There will be an exclusive "buyer show" at the event. Are you wondering what do we mean by an exclusive buyer show? Well, this show will show different styles, designs, and more from top designers, professionals, and masters. So, you will also get a once-in-a-lifetime chance to see the centerpieces of the modern interior design industry up close. Are you still not entertained? Don't worry. There will be something for everyone, and you will enjoy yourself.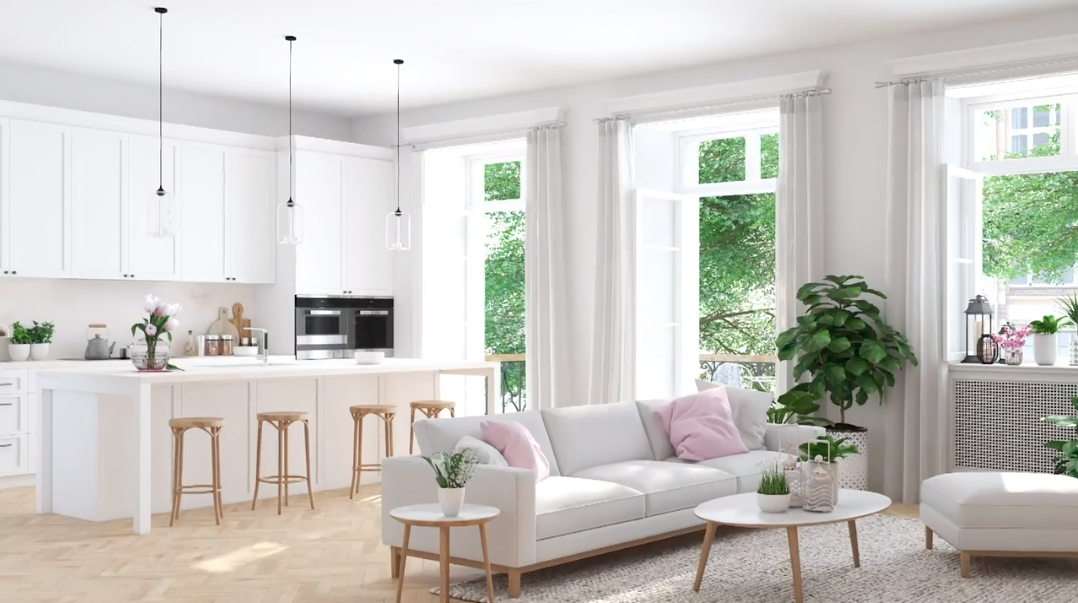 What Can You Do Next?
In terms of ChadMade-Cup video talent Event 2021 and DIY curtains awards, you can start by applying to the event right now. All you need is to create a two-minute video on why you consider yourself a home drapes expert, or talk about your passion regarding curtains and drapes, or describe the evolution of interior design. Once you have created an absolutely stunning video, you can upload it to the application form on our website.
Secondly, spread the video around. Make sure you post it on your social media channels. Share it, talk about it, and make it go viral in the right communities. Once you have earned enough likes, please send us an email with a link to your online video. That's it. Our team will then contact you regarding your application, and you will be allowed to attend our event for curtains experts and professionals.
What Should You Do Now?
What are you waiting for right now? Get to the video now. Here are some steps for making an excellent application submission that may help your chances of attending our amazing event for linen curtains experts and professionals.
Stunning Video
Firstly, start with making an absolutely jaw-dropping video. No, you don't have to be an expert to make this video. You only need a passion for curtains, drapes, and interior designs to apply for our event. So, start by choosing an amazing location, possibly by a beautiful window in your home. What better place to talk about window curtains than a window itself? So, choose the best window in your home, choose the right seating arrangement, let the natural light hit your face, and get started.
Introduce yourself in the beginning. Moreover, tell us why you want to join our event. Then, talk about your passion for curtains, drapes, and interior design. Next, share some of your projects, no matter how small, and talk about those in detail. We love it when people take it upon themselves to innovate, evolve, and progress the field. So, share your lovely projects with us, and our team will evaluate those projects.
Share the Video
Now that you have made a beautiful video with all the necessary details, it is time to move forward to the next stage. Share that video with us using the upload button in our application form. Moreover, spread that video everywhere you can. Share the final video on your social media accounts and profiles as much as you can, send it to your friends, tell them to send it to their friends. Whatever step you have to take, do it. Spread that video, get as many likes as you can, and share that link with us as well.
Wait for Our Email
Waiting is always the hardest part. However, we assure you that our team will get back to you as soon as possible. So, don't worry. Our support team will contact you as soon as possible and share the results with you. Believe in yourself, give us time, grow your likes, and hope for the best.
What Do We Have to Say?
If you are interested in the upcoming ChadMade-cup video talent event 2021, you need to start right away. You can start by making a video about your love for curtains and upload it to our application form. Moreover, you need to fill in the application form to the best of your knowledge, share the video with your friends and fans, and wait for our reply. This event will be the one-stop hub of famed interior designers, amateur curtain enthusiasts, and you will fit right in. We have been in the industry for a while, and an award from our company can work wonders for your professional life and interior design.
So, you need to create an amazing video, submit it, and wait for the reply. You can meet top-notch industry specialists at the event. You can show everyone what you got, and you can also learn from others during the event. You can see the exclusive buyer show and learn more about the field and how to be as innovative as you can.
We all believe that sky is the limit. So, this event will show you why that statement is true. When you meet other like-minded people at the event, you will see that sky truly is your limit, and you can get creative with your interior design without having to spend an entire fortune. Get started now.