Influence of Sheer Curtain Designs on Home decoration
It goes without saying that modern curtain designs can make a big difference in the decoration and interior of your home. If you have used light colored curtains before you would have noticed that they would get dusty and murky in appearance within weeks. They also needed a wash every once in a week; if you live in a city where traffic is overwhelming or roads are always swamps, the chances are the dust particles may travel their way to your home through windows, open doors and other gateways, making everything dusty in appearance. In other words, the color, design and style of the curtains can affect the makeover of your home- they can make or break your impression. Gladly there are many modern curtain design ideas which you can use. For instance, now there are ideas to help to decide modern living room curtains and modern bedroom curtains and modern window curtains.
Modern curtain designs will make your home cozier, more comfortable and above all homelier of course. Today at ChadMade Curtains we have plenty of materials to choose in the curtains. ChadMade's Online store.

Considerations When Choosing Sheer Curtains
Sheer Curtains are very much light, beautiful and soft to the touch. In all almost all types of interiors the sheer material is used in the making of modern curtains designs for home decoration. It's easy to wash, and dries fast. So, if you have to change your curtains frequently you can opt for the sheer materials.
You can use sheer fabrics for the rooms where light comes in a moderate amount. For instance, when you design modern living room curtains you can add tulle in it, for adding more grace to the interior. At ChadMade, we offer a solid sheer collection, an embroidery sheer collection and a gradient sheer collection.
Sheer Elegance
If you really want to set the right mood in your living room, try sheer and sexy window treatments. These silky and shimmering panels are romantic as well as a little sultry. Sheers give you some privacy while still allowing a generous amount of mood lighting into your room.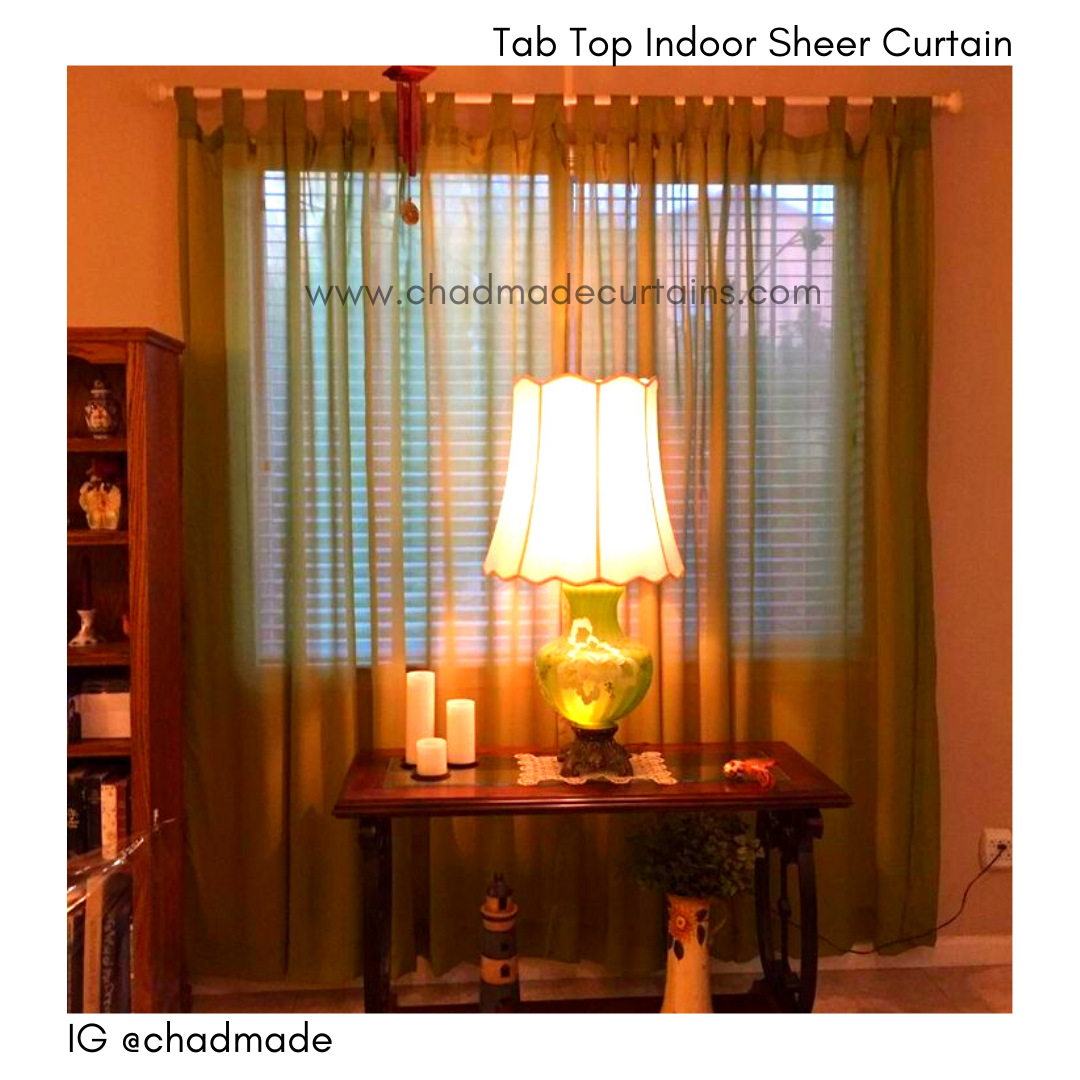 Gradient Ombre Sheer Drapes
Ombre is hot this year, even for drapery. Look at how these gorgeous bay window curtains cascade from the ceiling in a rich turquoise ending in a pale white at the floor. They are truly one-of-a-kind. You can shop this beautiful idea on our online store here!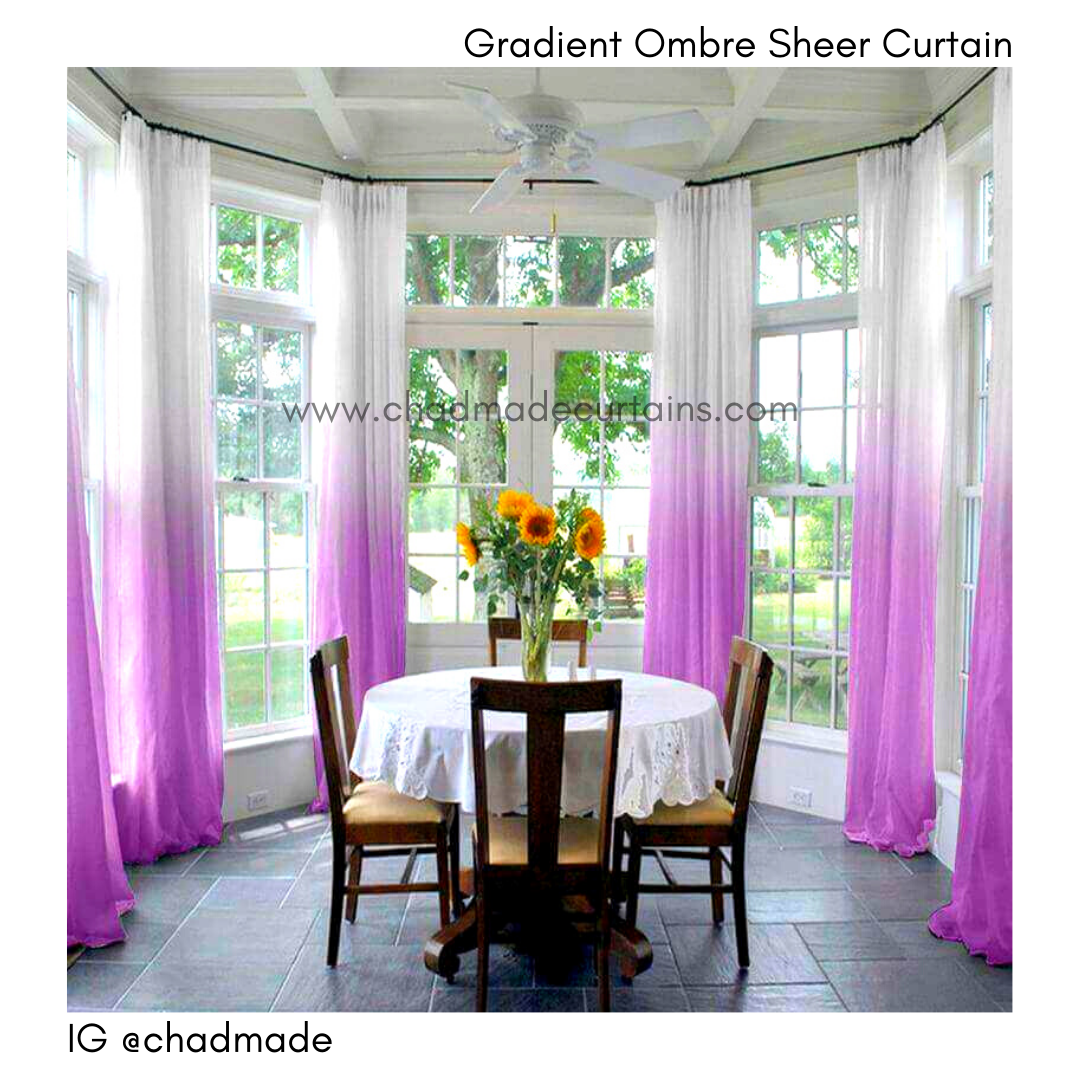 If you're buying sheer curtains separately, you'll likely need to find to install them yourself. ChadMade's team can help you through the DIY process in addition to the guide that comes within the package for the exact steps to follow.
If you're willing to purchase hardware separately, our affordable options are machine washable, have five-star Amazon customer reviews, and come in several sizes. Check our Amazon Store!
Choosing the Right Size and Color Curtains
In addition to choosing the best curtain layers for your home, you'll need to accurately measure your windows and pick the right-size window treatments.
See our guide to the perfect curtain length for every window.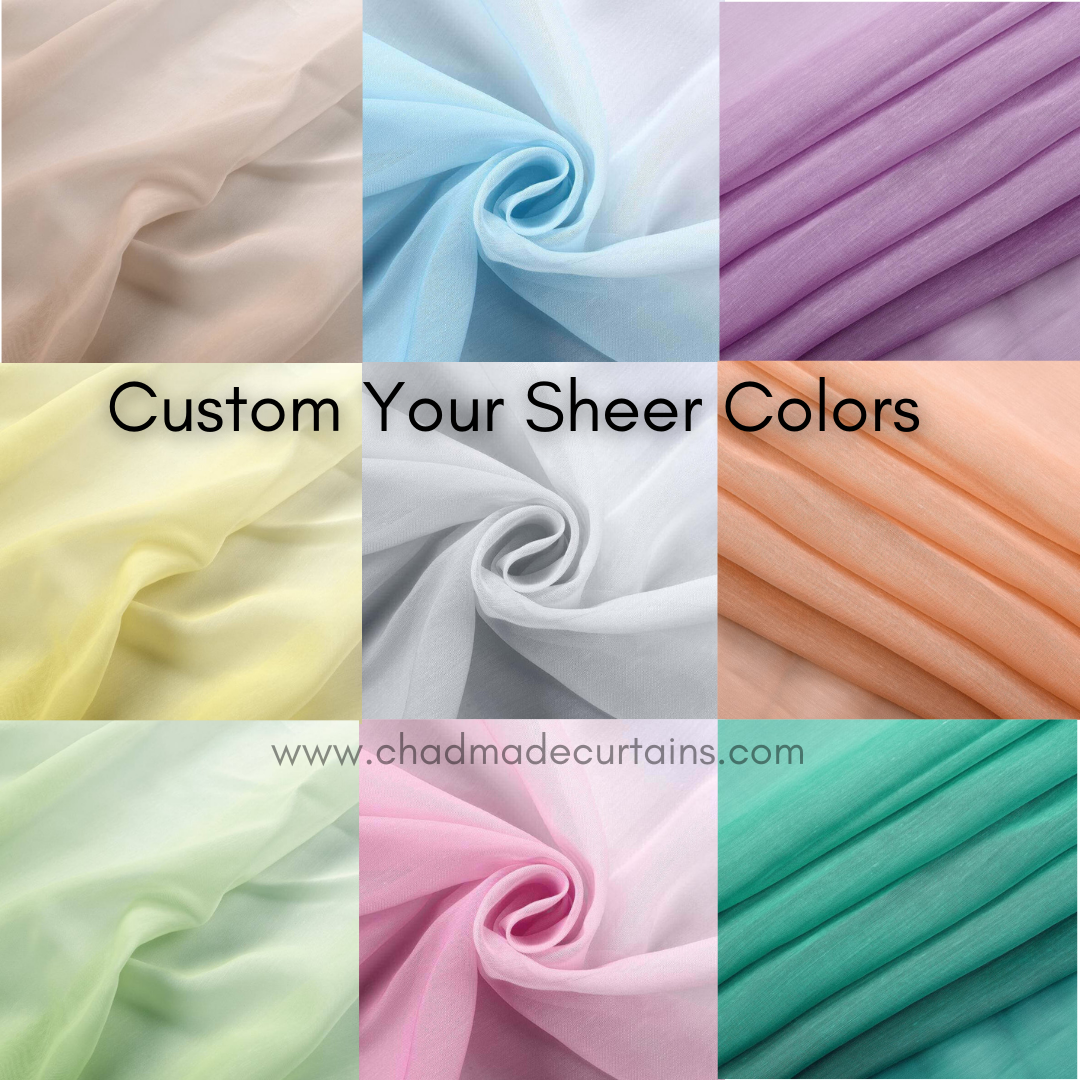 Curtain colors can either complement or contrast the look and feel of your space. If you want the curtains to blend in with the room, pick a color compatible with the furniture. If you want the curtains to be a focal point, choose a color that contrasts the walls. More importantly, make sure you select a color and pattern you genuinely love.
Header Type for your Sheer Curtain
We have one of the largest selections of header types for your curtains that come in a variety of colors, shapes and materials. We feature Grommets, Pinch Pleats, Flat Hooks. We also offer Hanging Rod Sets along with other accessories.
See Us for Quality Curtains
Again, we can cover windows in every room of your home. We sell quality curtains and accessories at affordable prices. You don't have to break the bank to turn your home into a designer showcase. Contact us with any questions, via email at chadmade@chadmadecurtains.com. Tell us about your personal style, and we'll help you decide between a solid color curtain or a print. We look forward to helping you with your home-décor needs!