Choosing Curtains for Your Spaces
Curtains are very crucial for any room, they set the mood from easy and casual to dramatic and bold. At ChadMade, we offer a well edited range of drapes and curtain rods that fit a range of styles to work in any room. All of our curtains are made with cotton, linen, silk, velvet, blackout and polyester — materials that offer a beautiful hang that stays smooth and full over time. Choose from neutral colors and bold patterns designed exclusively by us. And original is never ordinary. Even our solid window curtains have textural contrast and subtle coloration that bring in a little something special.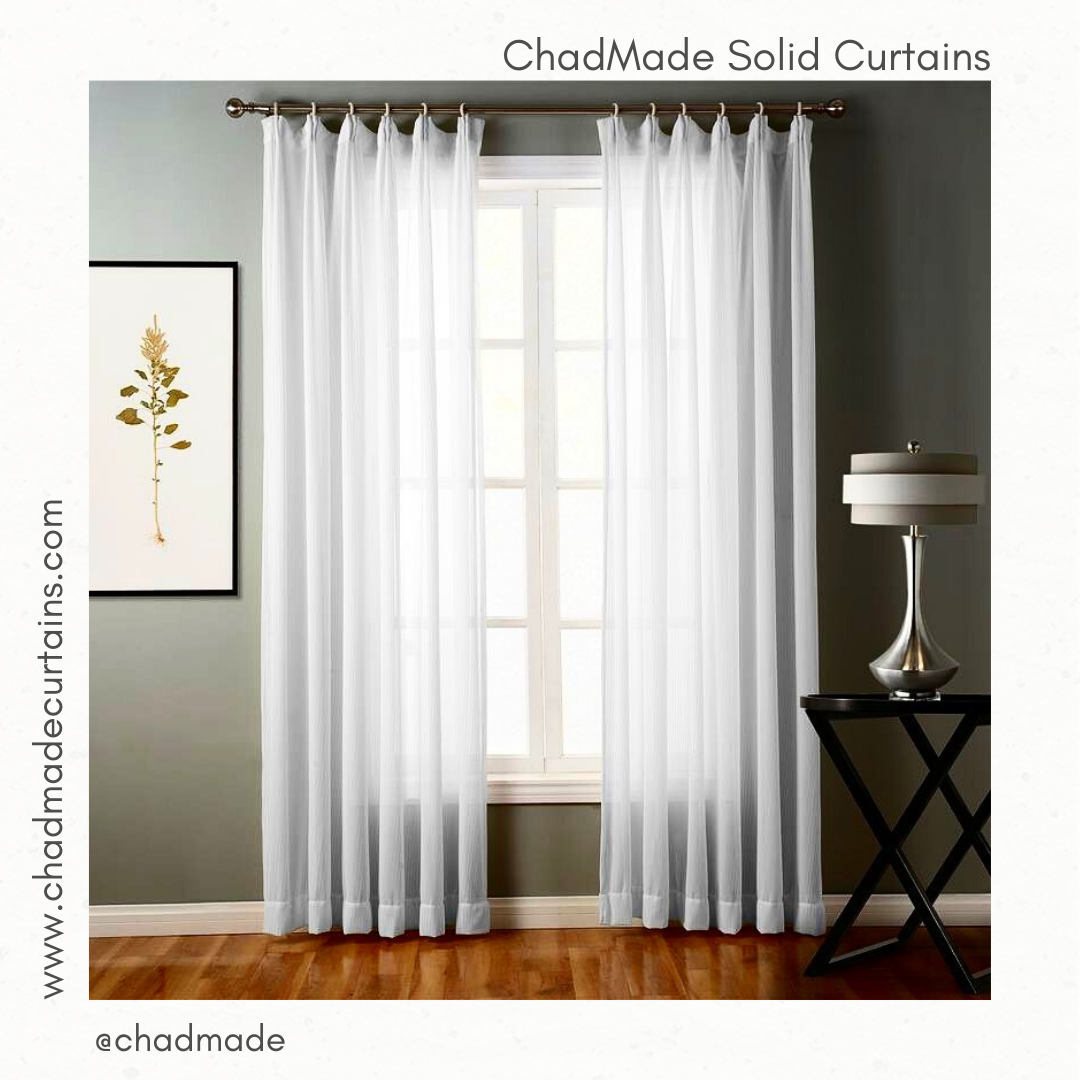 Considerations When Choosing Curtains
In addition to getting what makes you smile when you walk into a room, there are other considerations when buying curtains. Some of the most crucial factors include color and fabric, curtain length, room-darkening/light-filtering, privacy concerns, setting a particular mood, matching a wall color, and of course, choosing solid color curtains or print curtains.
Choosing the Right Size and Color Curtains
In addition to choosing the best curtain layers for your home, you'll need to accurately measure your windows and pick the right-size window treatments.
See our guide to the perfect curtain length for every window.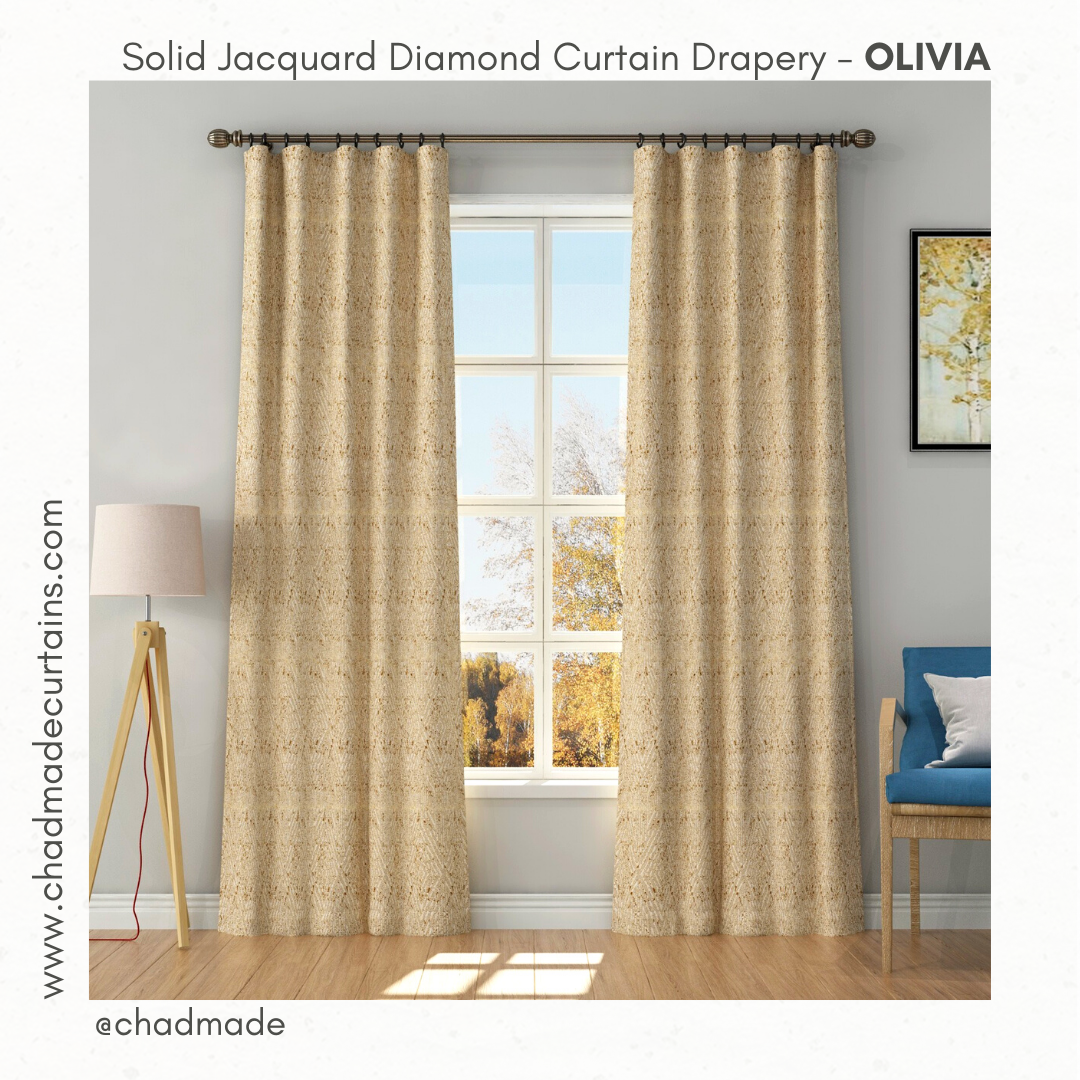 Curtain colors can either complement or contrast the look and feel of your space. If you want the curtains to blend in with the room, pick a color compatible with the furniture. If you want the curtains to be a focal point, choose a color that contrasts the walls. More importantly, make sure you select a color and pattern you genuinely love.
Solid Curtains with a Side of Creativity
We have one of the largest selections of solid curtains that come in a variety of colors, textures, and designs. We feature many stunning cotton, linen, velvet, silk, polyester and blackout in solid prints. We also offer some of the best-patterned curtains. Our Solid Jacquard Diamond Curtain Drapery - OLIVIA, for example, features an amazing contemporary design in a tonal geometric jacquard fabric.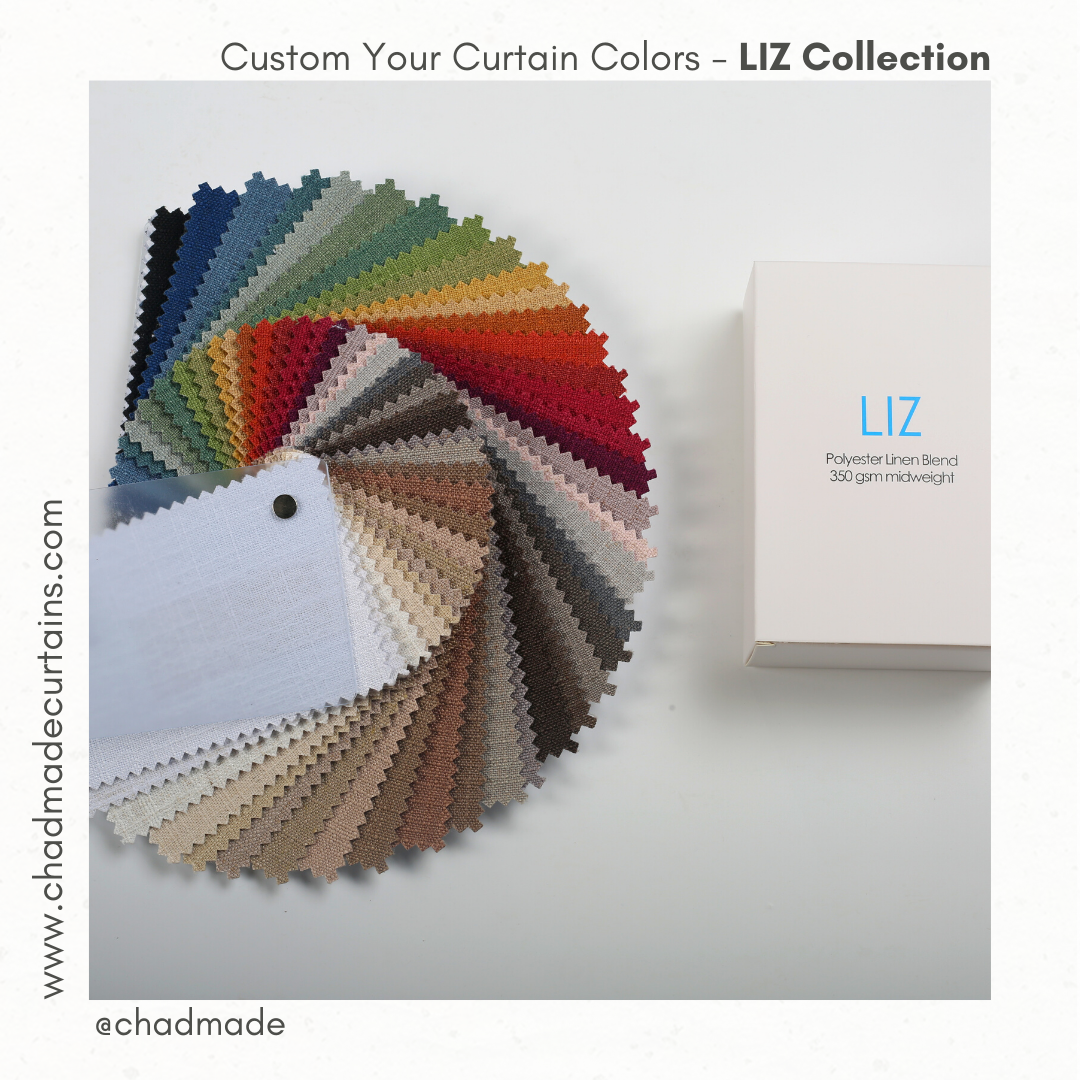 See Us for Quality Curtains
Again, we can cover windows in every room of your home. We sell quality curtains and accessories at affordable prices. You don't have to break the bank to turn your home into a designer showcase.
Contact us with any questions, via email at chadmade@chadmadecurtains.com. Tell us about your personal style, and we'll help you decide between a solid color curtain or a print. We look forward to helping you with your home-décor needs!